If you're ready to live your best life & love what you do everyday, welcome.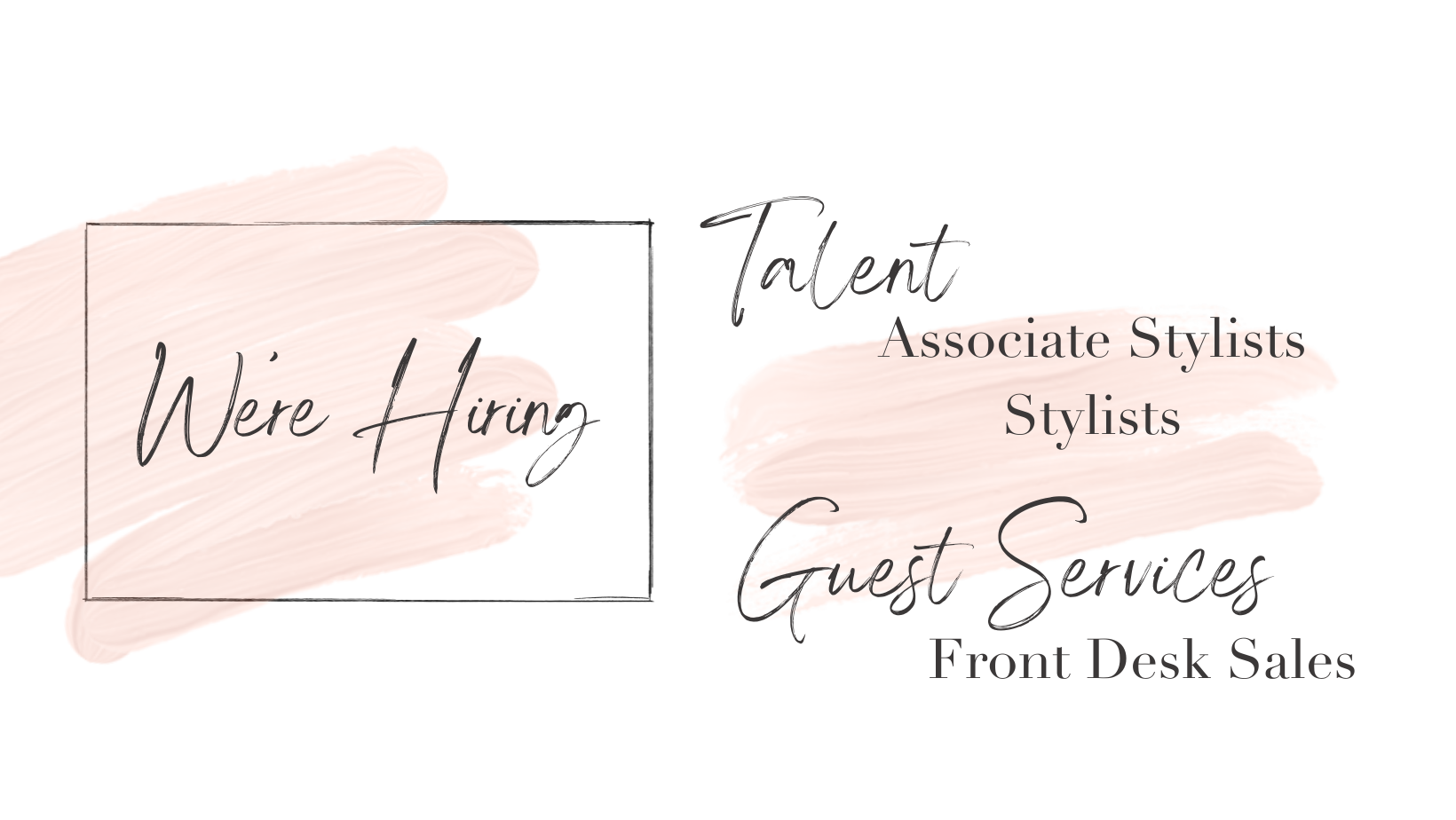 WHO WE ARE
We do things differently than any other salon you've ever worked at or heard about. Our mission is simple but powerful: to create a space where every team member is valued, regardless of their industry background, and where kindness and respect are the norm.
We've learned a lot over the past seven years; we've grown from every experience, client, & team member that has walked through our doors, & we are genuinely thankful for them.
We are proud to have developed a culture of honesty, integrity, trust, & friendship. With the support of each other, the possibilities for growth in our lives & careers are endless.
Your happiness & confidence in building your career are paramount to us. That's why we've laid out a career path, complete with mentoring & coaching, to navigate you where you want to go. Our commitment to your growth includes in-salon education to elevate your professional skillset, well-being & mindset.
As a salon company, we go beyond the salon chair; we understand that personal well-being & professional success are interconnected. That's why we coach & mentor on a range of topics, including budgeting & wellness. You'll be part of a team that walks beside you, cheering you on as you take the journey to achieve all of your professional & life goals.
BENEFITS
Collaborative Team Culture

Paid Hands-On Associate Training Program

Education Benefits

In-House Education

Mentoring & Coaching

Retail Commission Bonus

Vacation Benefits
As we grow, we fully anticipate the benefits at Swish to expand.
What is an Associate Program?
If you're new to the industry, our Associate Program may be for you! It's a comprehensive hands-on experience thatprovides training in the areas of technical skills, guest services & business building. As an Associate, you'll team up with one dedicated mentor to guide you on the path of becoming a career hairstylist.
Swish is a collaborative environment for both professional & personal growth, providing opportunities for continued learning & support. Our commitment is that every associate graduates from our program with a seamless transition from Associate to Stylist with the skills necessary for success in our industry. We are always looking for potential associates with passion,eagerness to learn & a willingness to be trained & coached to join our team. Learn, earn & live your best life with us!
​