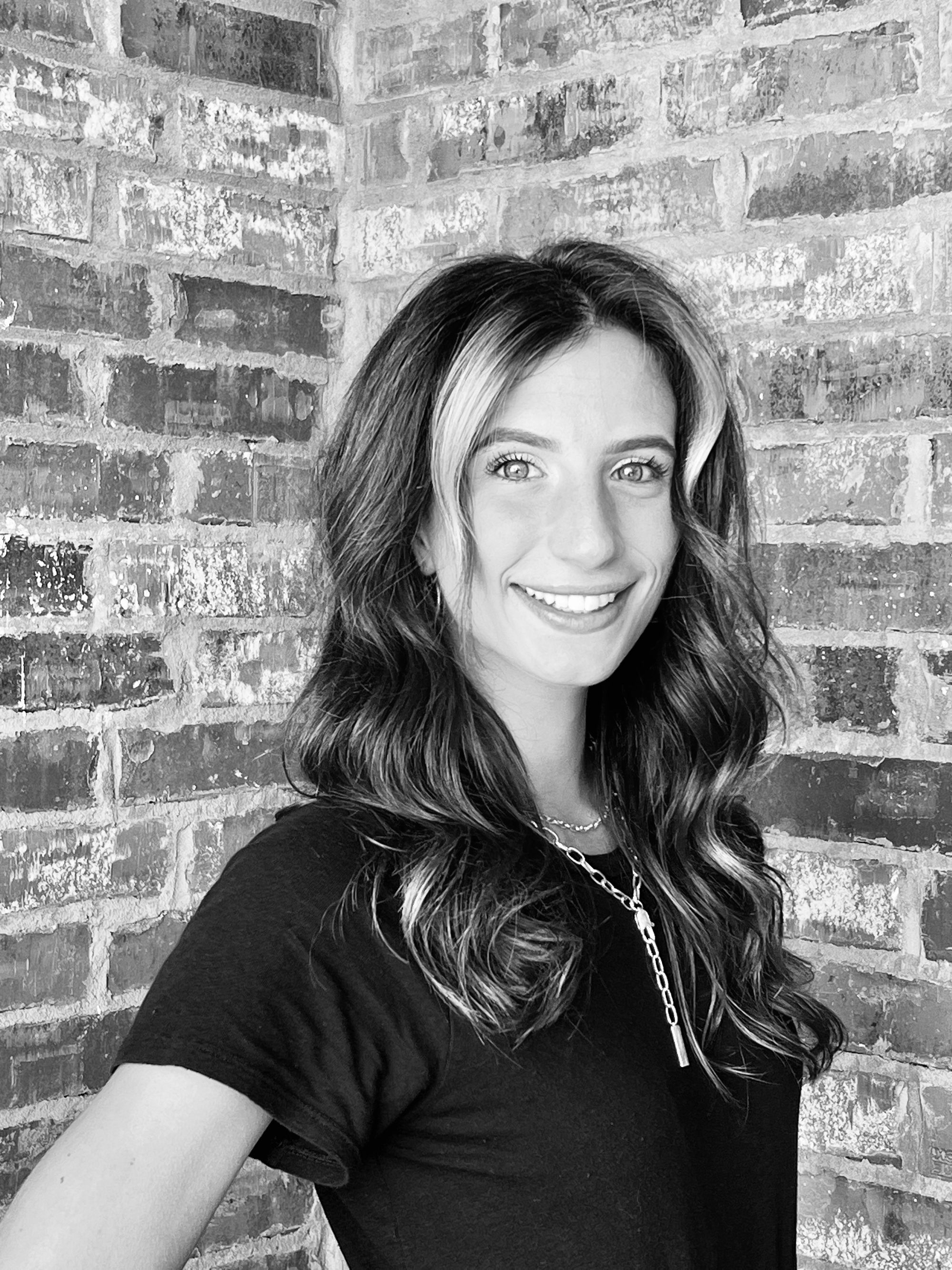 Jenna Ganser
Stylist
Level 1 Stylist
Blonding & Balayage Specialist
Dynamic Color Maker
Event Hair & Makeup
Bellami Extensions Certified
True to Swish form, Jenna is not a native Texan, but she got here as fast as possible! Jenna joins us from Connecticut, where she completed her training in hairdressing & worked for several years with a locally well-known salon team in her hometown. It's here that Jenna honed her color skills, which color is certainly her passion, as we've already discovered at Swish! We knew the minute we sat down with Jenna that she would be an excellent fit for our team & indeed, she is!
Sip & sup
Root Beer, & a smooth caramel latte
Party food must have
Charcuterie board, all the way!
Favourite way to while away the hours
Hanging out with my dog, Toby, & my boyfriend, Tyler, & catching up with friends & family. I love discovering new recipes too. Otherwise, you can find me poolside with a good book.
Why become a stylist
I have always had a creative mindset, hairdressing is a form of art that allows me to express my creativeness in such a rewarding way. I love helping people feel their best & leave feeling beautiful, I'm a daymaker.
Services that light you up
Color is where my heart is, the reason for this, the transformation process. It is like painting on a canvas for me, a true passion I've always had.

Movies & Music
Narnia, Harry Potter & Twilight, & I can chill to some Billie Eilish
Game night queen of
Yahtzee!